Privacy Policy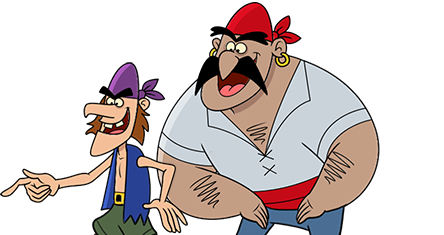 Wuzzals' mission is to help anyone at any age learn how to read. We want our users to develop a love of reading through reading. We are committed to protecting the privacy of our users and providing them with a safe and secure learning environment.
What information does Wuzzals collect and why?
Wuzzals collects information for a number of reasons; to provide a completely personalized education experience for its users; to provide real-time reporting and assessments to its users; to improve our curriculum.
Wuzzals (and its Service Providers) automatically collects some data from our users when they are using the Application, to help us to improve our service. For example: browser; device; session; location and similar data will be tracked.
Does Wuzzals share data with third parties?
Wuzzals respects your privacy, so we will never sell or lease your data to third parties.
Our Service Providers
At Wuzzals, we use third-party service providers to help us provide and improve our service. They have their privacy policies reviewed by Wuzzals on an annual basis to ensure that any changes made do not affect our users; and that they are compliant with all current legislation.
At Wuzzals we value your privacy, and hence restrict sharing your data with third parties, with the exception of the following circumstances:
Analytics services - Wuzzals uses third-party analytics services to see how our users are interacting with the Application. For example, when a user presses an audio symbol to hear a word. We do this so we can improve our product and our curriculum over time.
Service providers - Wuzzals uses various partners and service providers to help deliver our services and Application to our users. For example, AWS (Amazon Web Services) hosts our website. We will only share the minimal amount of information needed for service providers to perform their service.
Aggregated Data - Wuzzals may share aggregated, non-personally identifiable information with the public for the following reasons, including but not limited to: educational research; marketing.
Legal requirements - Wuzzals may share our users' information if we are legally obligated to do so. If this happens, we will disclose only the minimal amount of information that is deemed a legal necessity and required by the applicable law.
Change of Ownership - If Wuzzals is acquired or merged with another company your data will be protected. The terms in this Privacy Policy will not change.
How is my information protected?
Protecting your information is extremely important to us.
Here are the steps we take to ensure that user data is secure:
Secure Socket Layer (SSL) protocol by default for data transfer
Password protection – secure and private passwords
Salted hashing for data storage – passwords and other sensitive information and are never stored in plain text
Database security protocols – we make our users' data inaccessible to all IP addresses except for a pre-specified list of IP addresses associated with Wuzzals and its partners
Annual reviews our data collection, storage, and processing policies, practices and procedures
At Wuzzals, we will always do our best to keep your data secure, but we cannot guarantee it. Situations may arise including, but not limited to: power outages; human error; attacks. These situations could comprise user data. If this ever happens, users will be notified immediately with all the pertinent details.
Delete my account data
You can delete your account at any time.
We can also remove all personal information from our systems, and access from the account within 10 business days of your request: support@wuzzals.com
Updates to Privacy Policy
At Wuzzals, we want to ensure that your data is as private and secure as possible. As technology, legal requirements, and best practices change, Wuzzals will do our best to keep our Privacy Policy as current as possible. We will update our Privacy Policy on our website as required; but only if it does not reduce our users' rights. If you are not satisfied with the changes made, you have the option of canceling or discontinuing the service; if you do not do this you will have agreed to the changes in the Privacy Policy.
How can I contact Wuzzals with privacy questions?
If you have any questions or concerns about our Privacy Policy, please contact our support team at: support@wuzzals.com.